Nick Stacy | Mar 30, 2012 | Comments 0
Sorry to interrupt this Final Four parade but this story is too crazy to go unnoticed. It involves Kentucky foe Erving Walker, a taco and the police.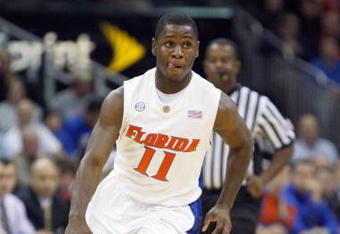 Walker was arrested around 1 a.m. last night, in Gainesville after stealing a $3 taco from a street vendor.
There was a foot chase down the street, police shouting "Stop!" and Walker racing down the road. Eventually Walker was caught, without a fight, and arrested. By the way, $3 is a lot for just one taco…
Filed Under: Basketball
About the Author:
Comments (0)