Corey Tincher | Aug 03, 2012 | Comments 1
Anthony Davis may be physically ready to compete at the Olympic level, but he's still just a kid that's in the middle of something enormous. And that fact reared its hilarious head in Team USA's 156-73 thrashing of Nigeria, when Davis left the bench to enter the game in the first half before realizing he'd forgotten to put on a jersey.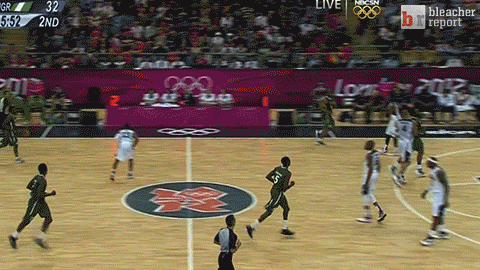 His teammates managed to crack a smile too. The rookie seems to be a constant source of entertainment to his experienced and battle-hardened compatriots.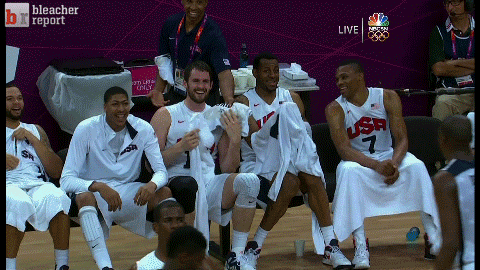 Just another memorable moment in the life of Anthony Davis, and one he managed to take with a smile. I have a feeling we've only seen the beginning of Davis' memorable moments and accompanying laughs.
Filed Under: Basketball
About the Author: Corey Tincher is a lifelong Kentucky fan and professional writer who couldn't keep the two worlds apart. He is the lead contributor for StraitCats.com and literally wrote the book on the 2012 NCAA Tournament Championship run, Big Blue Articles: Kentucky Basketball in the 2012 NCAA Tournament. Follow @Corey_Tincher on Twitter for more Kentucky news and discussion.
Comments (1)